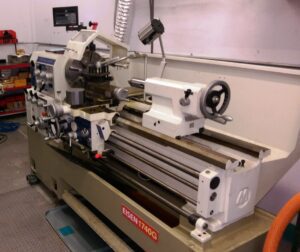 SEG Magnetics has a dedicated machine shop, and the last addition is a new large prototyping lathe. It is high precision machine specifically for making SEG Stator rings which it is critical capability for the SEG project.
SEG - Discord Link Update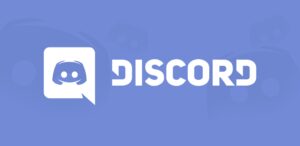 Discord has gone through a number of updates since we first starting using it and we're unaware that our previous link to our Discord Channel had expired. We have a new link now so, want to talk to a real person about the SEG or maybe even one of the developers? Join us on Discord under the following channel: https://discord.gg/DTwGzth
SEG Magnetics, Inc. and Indiegogo Crowdfunding Campaign Over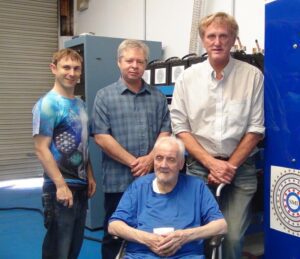 The August 2017, SEG Magnetics, Inc. crowdfunding campaign is now over and thought it was unsuccessful for a variety of reasons, lessons were learned and will be applied to future fundraising efforts. For now, we would like to thank everyone that donated and did their best to help spread the word about the event. We appreciated everyone's support. This was our first attempt to raise funds in this way, and the biggest lesson we learned during this event was that we need to do a much better job of promoting it before we try this again. The problem is, it normally takes a lot of money to run a successful campaign like this which puts us in a real chicken or egg situation. So if anyone has any experience in this area and has any advice for us we'd be very grateful. On the bright side, development on the last component needed to power the magnetization process never stopped. Potential investor meetings and business development never stopped. And with a little bit of luck, we expect to make a major announcement about the SEG and a new investment partnership very soon. So Professor Searl and the team working at the SEG research office and I, hang in there guys. We're not throwing the towel in anytime soon, so don't you.
SEG Magnetics, Inc. and Indiegogo Crowdfunding Campaign Launch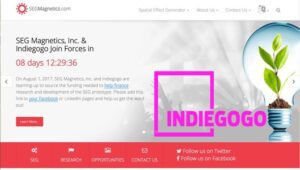 On August 1, 2017, SEG Magnetics, Inc. and Indiegogo teamed up to launch the world's first Free-Energy crowdfunding campaign and will run until the end of August 2017. Thank you to all of our supporters, don't forget to share our Twitter and Facebook announcement, together we're going to change the world!
SEG on Discord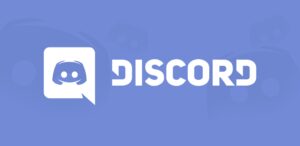 Want to talk to a real person about the SEG or maybe even one of the developers? Join us on Discord under the following channel: https://discord.gg/XRWHcjV
Facebook Account Closed!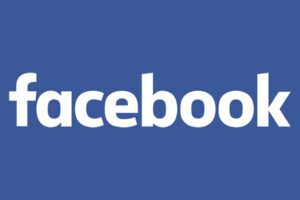 Today without warning or sufficient explanation Facebook decided to disable our account... The page remains but we cannot log into it any longer. We have attempted, without success to appeal the decision but we cannot even get the appeal form to work properly so, for now, we have little choice but to wait. In the meantime, you can always reach us on Twitter or our Contact Us page. UPDATE...(24 hours later)And we're back! No explanation was provided... Just happy to be able to access it again.
SEG on Facebook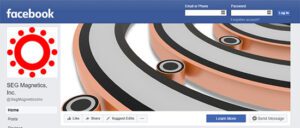 The SEG can now be found on Facebook. The SEG Facebook Group can be found here: -- https://www.facebook.com/SegMagneticsInc/
SEG on Twitter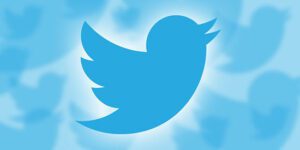 The SEG can now be found on Twitter.
Argon Atmosphere Furnace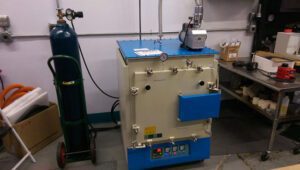 With this new industrial furnace, our SEG research lab now has the capability to make both high-quality copper and rare earth metal ring parts for this year's prototype development program.
Prof. John Searl Contractual Agreement Signed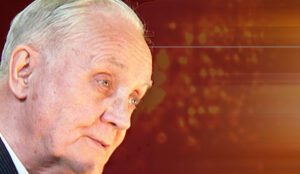 Prof. Searl takes on the role of an exclusive Lead Consultant to SEG Magnetics, Inc. The benefits consist of housing, transportation, monthly salary and share bonus for a successful year with his cooperation.
500KW SEG Magnetizer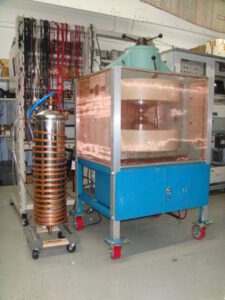 Morris designs a new, one of a kind magnetizer specifically required to aid in the development of the SEG magnetic stator ring layer. Construction was competed in the middle of 2017; extensive testing thereafter.
New Corporate Website Goes Live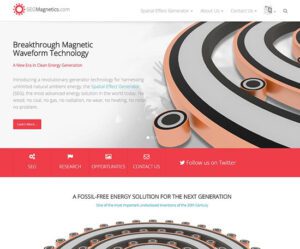 Traffic to searlmagnetics.com has now been redirected to segmagnetics.com in preparation for the reincorporation of Searl Magnetics, Inc. as SEG Magnetics, Inc.
Fernando D. Morris, Elected CEO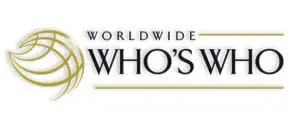 Fernando D. Morris, elected CEO and founder, is also recognized by Worldwide Who's Who : registry as an honored member.
Verbelli - Elected President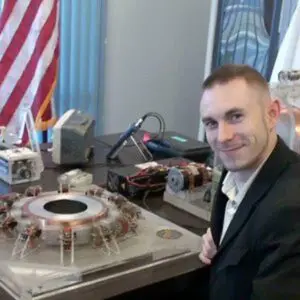 Jason Verbelli is elected President of SEG Magnetics, Inc. and resumes his position in research with the new organization structure on a full-time basis.